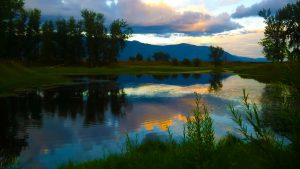 Creston is located on Highway 3 in the central Kootenay of S.E. British Columbia, near the south end of beautiful Kootenay Lake. The unique Kootenay Lake Ferry and beautiful free ferry ride, connects east and west shore communities, via Hwy 3A. Located approximately one hour west of Cranbrook and one and a half hours east of Nelson, Castlegar and Trail, via Hwy. 3, air travel is accessed through Cranbrook International Airport to the east and Trail or Castlegar Airports to the west. The Creston Valley Regional Airport provides services for emergencies and recreational aviators. The Spokane International Airport is in the state of Washington, approximately three hours to the southwest of Creston. 
The Creston Valley is a growing community. The 2016 census for the town of Creston recorded 5,353 residents. The service area for Creston has a population of over 16,000 people, serving residents from Yahk to Riondel. This is a perfect location for lifestyle-oriented entrepreneurs. We're all working together to make the Creston Valley a vibrant place to live and do business. Economic development and Tourism are joint partner functions between the Regional District of Central Kootenay Areas B and C, the Town of Creston and the Creston Valley Chamber of Commerce. The Creston Valley was one of the first communities in the Kootenays to be chosen for the installation of a fibre optic cable system. This technological advancement adds economic opportunity and to the quality of communication for all of the Creston Valley.
Buying or Selling a home, or property, engages you in one of the most complex transactions you may ever undertake. The important first step involves deciding who you will work with throughout this process and  deciding how you will approach your home search, or sale. The value of having an experienced negotiator handling your real estate needs with professionalism and confidentiality in today's complex real estate market is one of the many benefits of working with a 
RE
/
MAX
 realtor. Contact Us today. Discover the 
RE
/
MAX
 difference! 
The open Creston Valley, gentle climate, friendly people and relaxed pace contribute to our unparalleled quality of life. Take advantage of the abundant opportunities in value-added agriculture, speciality retail, and seniors' services, arts and recreation, ecotourism and agri-tourism, to name just a few. Come live it today! 
RE
/
MAX
 Discovery Real Estate is your link to a new quality of life and community. As the longest operating franchise in Creston, serving Creston and area for over 35 years, our professional REALTORS® have knowledge of the real estate market and expertise to bring buyers and sellers together. We provide complete MLS® information for every type of property; Residential, Lot & Acreages, Recreational and Commercial, servicing the area from Creston to Kootenay Lake and east to Yahk and Kingsgate. Customer satisfaction is our first priority.